Band-aid Advanced Healing Strips Regular 10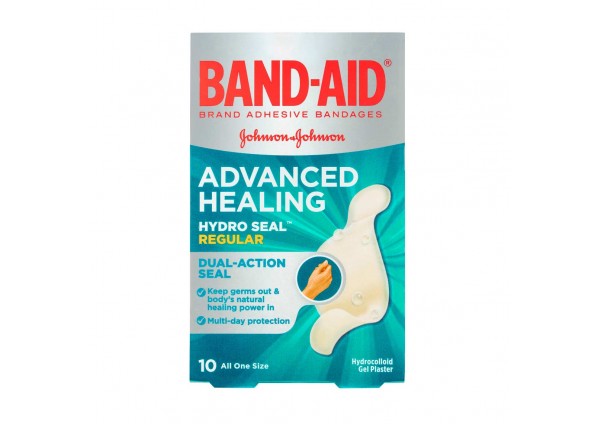 Band-aid Advanced Healing Strips Regular 10
RRP $8.99
---
DESCRIPTION
Acts like a second layer of skin. Advanced protection works with the body''s natural healing process to promote fast healing.
The strip acts in place of a scab to seal in your body''s own natural healing fluids and maintain an ideal healing environment. Excess fluids from the injured skin are absorbed and allowed to evaporate. As the strip absorbs moisture from the wound, a white gel cushion will form over the wound to provide extra protection.

The strip will work best when left on the wound and in place for as long as possible. Leave the strip in place for several days for optimal healing.
Hydrocolloid particles maintain ideal environment for healing. Advanced protection that creates optimum natural healing conditions.
Repels water, dirt and germs that can cause infection. Adhesive strong enough to stay in place for several days. Superior comfort, slim and discreet.
| | |
| --- | --- |
| Catalogue Code | 713 |
| Brand | Band-Aid |
| Manufacturer | j&j |
| Script Required? | No |
General Information
Company web site www.jnjaust.com.au