Biotene Oral Balance Dry Mouth Gel 42g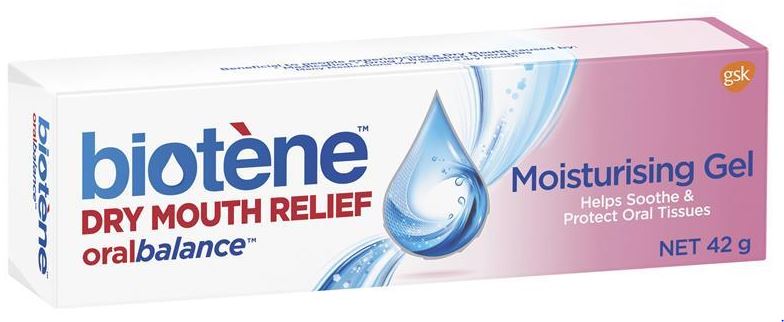 Biotene Oral Balance Dry Mouth Gel 42g
RRP $14.95
$12.99
Out of Stock
Please enter your email address below to be notified when this product is back in stock
---
DESCRIPTION
Biot ne Oral Balance Moisturising Gel
A gentle gel that soothes and protects.
If you have dry mouth, it''s important to protect your mouth from odour-causing bacteria, as well as to enjoy relief from the symptoms. Oral Balance gel with its LP3 salivary enzyme system, helps to deliver long-lasting relief to a dry and irritated mouth. This unique enzyme system also helps to strengthen the natural properties of your saliva, and helps protect your teeth and oral tissues.
Biot ne Oral Balance Moisturising Gel:
Is easy to use
Is pleasant tasting
Provides lasting relief
Can be used with moderate to severe cases of dry mouth
| | |
| --- | --- |
| Catalogue Code | 5861 |
| Brand | Biotene |
| Script Required? | No |
Related Products