Canesten Once Cream 10% 5g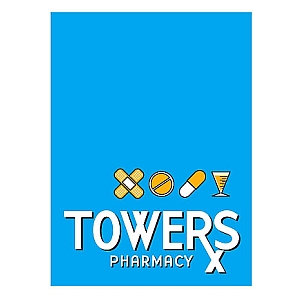 Canesten Once Cream 10% 5g
RRP $18.95
---
DESCRIPTION
Thrush is a popular name for vaginal candidiasis, an infection caused by a yeast-like fungus called Candida Albicans. When the body''s natural balance that keeps candida under control is upset, candida can multiply and cause problems. Canesten Once Cream is a convienient single dose cream for effective treatment and soothing relief of vaginal thrush. Canesten Once Cream requires only one treatment and is ideal for dry vaginal conditions.
| | |
| --- | --- |
| Catalogue Code | 1472 |
| Brand | Canesten |
| Manufacturer | Bayer |
| Script Required? | No |
Ingredients
Each 5g tube contains CLOTRIMAZOLE 500mg (10% w/w)
General Information
This is a ''Pharmacist only product'' which requires the recommendation of one of our Pharmacists. It is also required to be recorded on your private medication file at Towers Pharmacy. Upon purchase you will be first contacted by one of our Pharmacists to determine if this product is suitable for your condition and can be used safely by you.