Emla 5% Cream 30g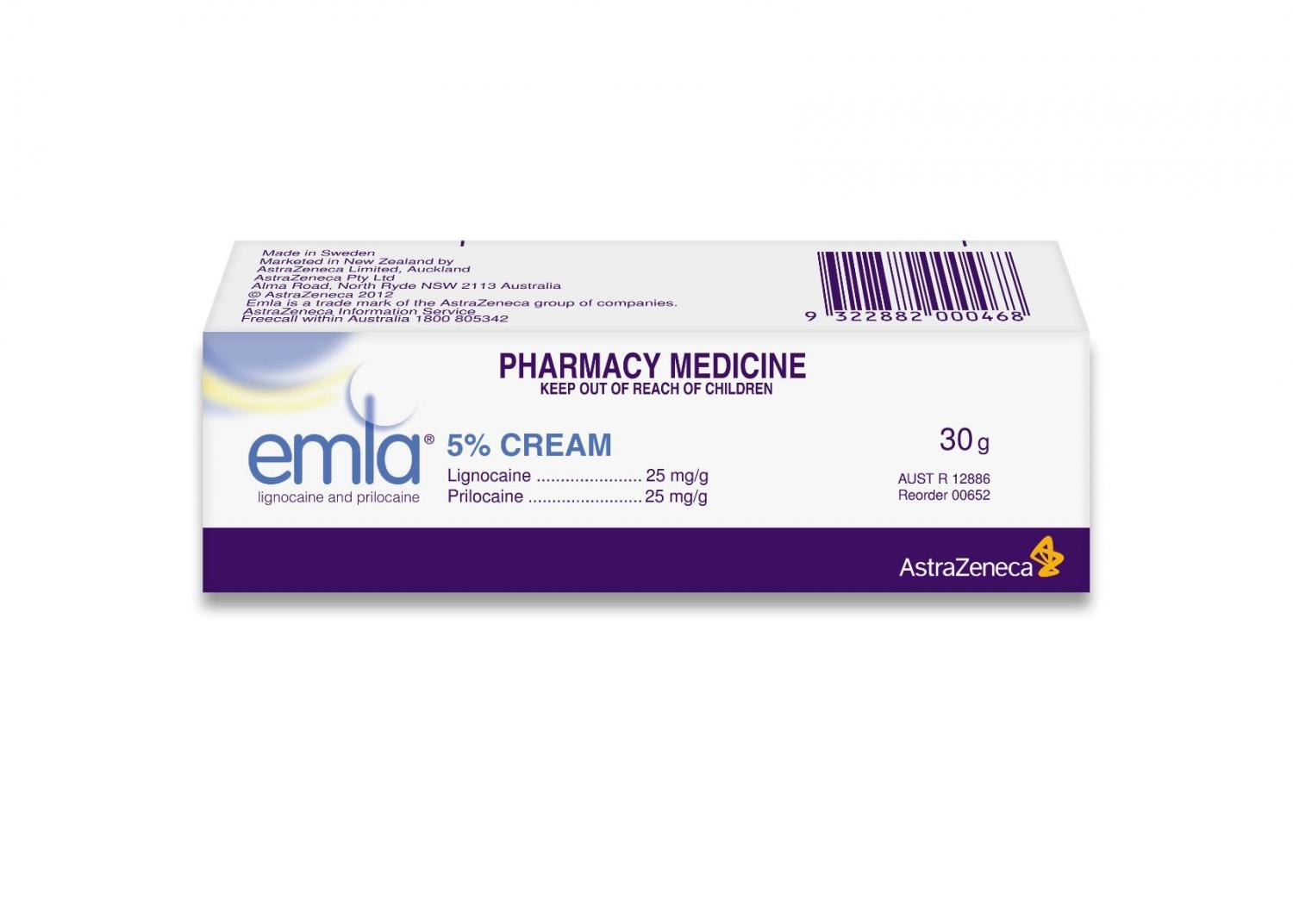 Emla 5% Cream 30g
RRP $75.00
$70.00
---
DESCRIPTION
Emla is a local skin anaesthetic that is applied to the skin prior to procedures such as needles, to help prevent pain.
By applying at home prior to your procedure, you can significantly reduce the pain and distress for you and your child. Emla is recommended for many procedures, and is suitable for use by adults and children over six months.
Some of the procedures emla is used for include:
-Needle insertions
-Blood sampling
-Pain-free administering of local anaesthetic injections
-Superficial skin surgery including:
-Moles and Skin Cancer removal
-Wart removal
-Hair removal
-Laser treatment

The creams are recommended for superficial skin surgery and anaesthesia of larger areas
The patches are recommended for needles and anaesthesia of small areas and are available in packs of 2 or 20.
| | |
| --- | --- |
| Catalogue Code | 2842 |
| Brand | Emla |
| Script Required? | No |
Ingredients
Lignocaine 25mg/g
Prilocaine 25mg/g
General Information
Picture shows 5g tubes