Livostin Antihistamine Allergy Eye Drops 4mL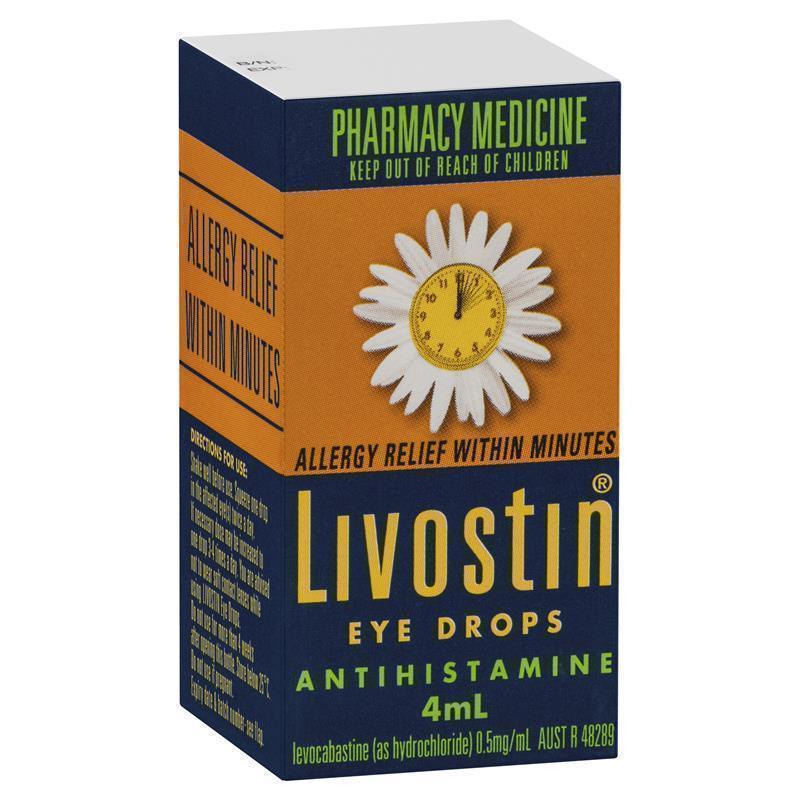 Livostin Antihistamine Allergy Eye Drops 4mL
RRP $19.95
$13.50
---
DESCRIPTION
Livostin Eye Drops with antihistamine provides allergy relief within minutes.
Livostin Eye Drops relieve watery, itchy or red eyes due to hayfever or allergic conjunctivitis in minutes.
Size: 4mL
| | |
| --- | --- |
| Catalogue Code | 540 |
| Brand | Lomide |
| Manufacturer | J&J |
| Script Required? | No |
Directions
Shake well before use. Squeeze one drop in the affected eye(s) twice a day. If necessary dose may be increased to one drop 3-4 times a day. You are advised not to wear soft contact lenses while using Livostin Eye Drops. Do not use for more than 4 weeks after opening this bottle.
USAGE ADVICE
Do not use if pregnant.
Ingredients
levocabastine hydrochloride 0.54mg/mL