Menevit 90 capsules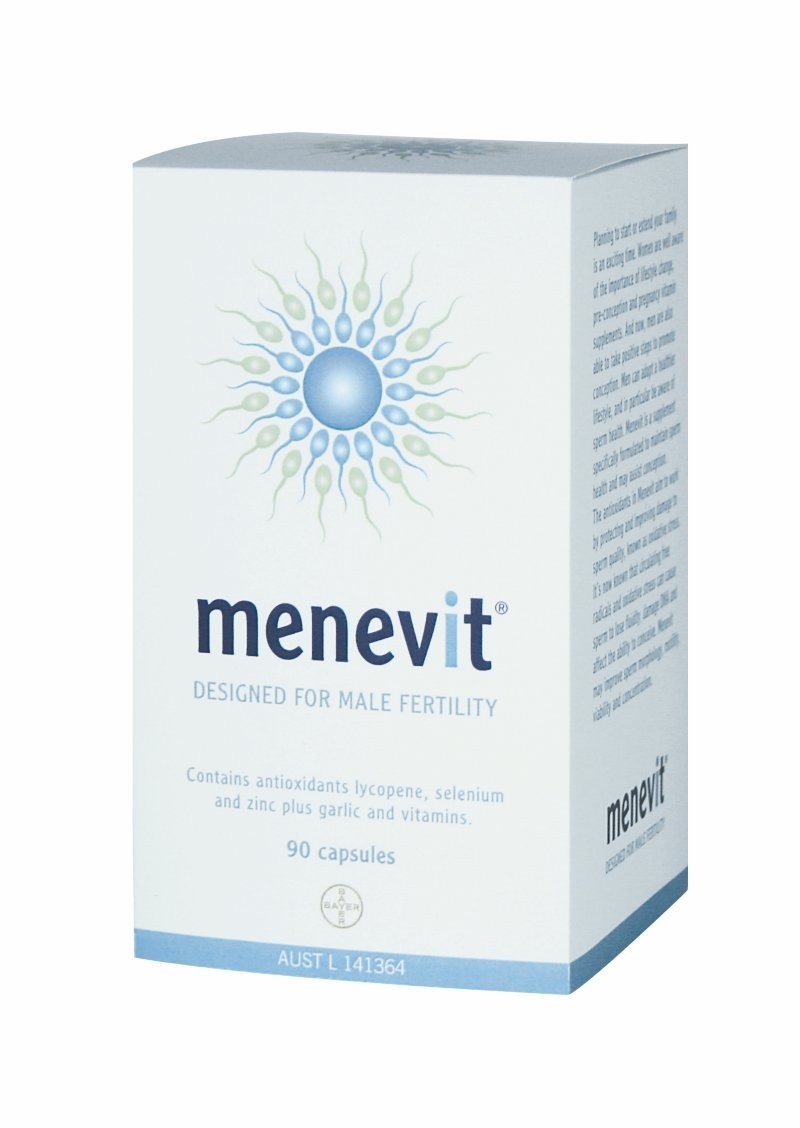 Menevit 90 capsules
RRP $99.00
$74.99
---
DESCRIPTION
Menevit is a multi vitamin formula designed to enhance male fertility and give your conception the best chance possible.
When couples prepare for pregnancy, they may focus only on the woman''s health. However, women alone do not account for a couple''s fertility.Men need to ensure that their sperm are healthy.

Sperm have a very demanding role to play in fertilisation. The journey sperm undertake on their way to fertilise an egg has been likened to a human trying to swim a journey of several thousand kilometers.Menevit is a male supplement designed to support sperm health for couples wanting to fall pregnant.
| | |
| --- | --- |
| Catalogue Code | 3041 |
| Brand | Menevit |
| Script Required? | No |
Ingredients
Each capsule contains the following:

Ascorbic acid (vitamin C) 100mg
Zinc (as zinc sulphate monohydrate) 25mg
d-alpha-tocopherol (vitamin E) 400iu
Folic Acid 500mcg
Lycopene 6mg
Garlic oil (equiv. allium sativum bulb fresh 1g) 333mcg
Selenium (as selenomethionine) 26mcg

Menevit capsules are gluten free and free of animal product.
Related Products