Refresh Plus Vials x 30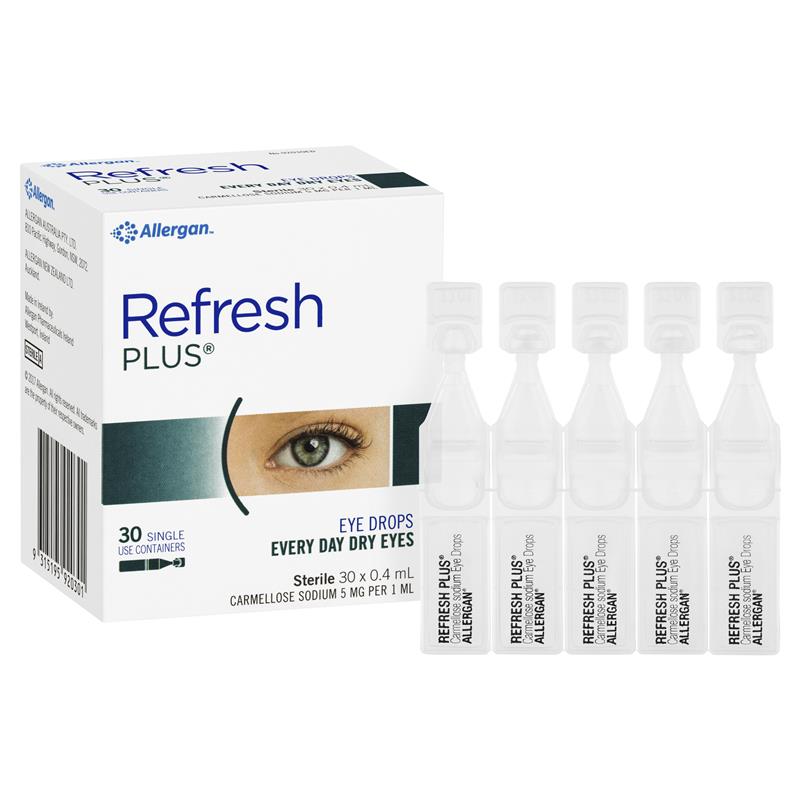 Refresh Plus Vials x 30
RRP $14.50
$13.49
---
DESCRIPTION
When your eyes feel dry, scratchy, or irritated, you want fast relief that''s also going to last. REFRESH PLUS lubricant eye drops for mild to moderate dry eye symptoms could be what you''re looking for. A couple of drops can help restore the moisture eyes crave with a special formula that has some of the healthy qualities as natural tears.

REFRESH PLUS creates a shield of protection against further irritation with its unique, long-lasting lubricant, CMC.
REFRESH PLUS lubricant eye drops contains no preservatives, you don''t have to worry about the potential irritation to the eyes often caused by the preservatives in bottled eye drops. Ideal for sensitive eyes, you can use REFRESH PLUS whenever you need for soothing relief and protection from dryness and irritation.
| | |
| --- | --- |
| Catalogue Code | 1077 |
| Brand | Refresh |
| Manufacturer | Allergan |
| Script Required? | No |