Remifemin Sleep Formula Tablets x 30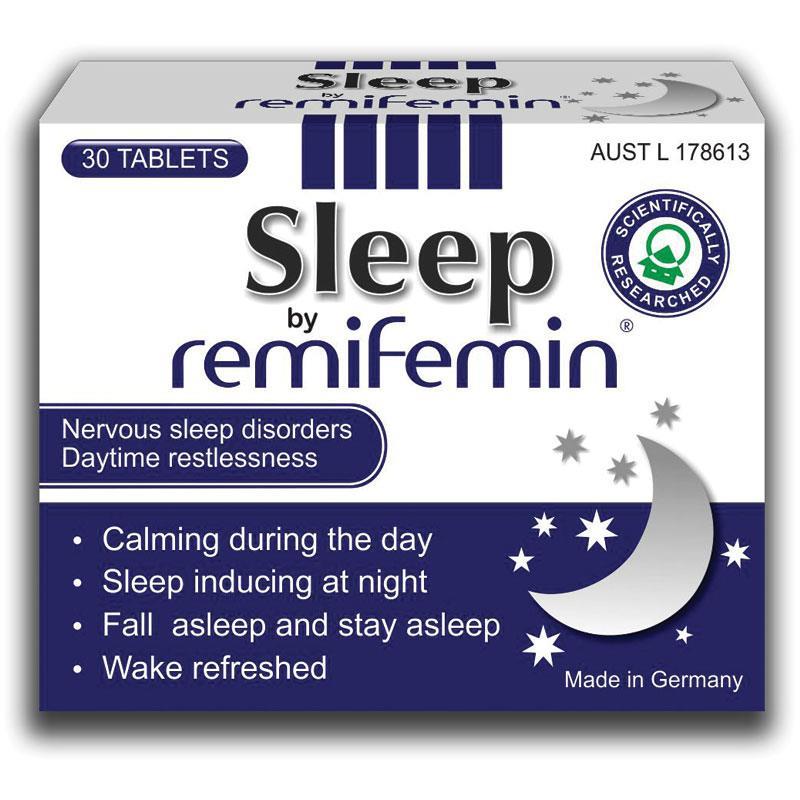 Remifemin Sleep Formula Tablets x 30
RRP $17.95
$15.88
---
DESCRIPTION
SLEEP has been formulated by the maker of Remifemin, the German plant-based medicine specialists Schaper & Br mmer, to address the sleep problems experienced by menopausal women.
Medical experience dealing with sleep difficulties reported by women during the phases of menopause has found that an estimated 77 per cent of menopausal women have difficulty getting to sleep and staying asleep.

Sleep by Remifemin has extracts of three plants used in traditional European medicine as sedatives (Valeriana officinalis, Melissae officinalis and Humulus lupulus), which have been concentrated and combined in each Sleep tablet to provide a therapeutic dose of the actives extracted from each plant.
Sleep is listed on the Australia Register of Therapeutic Goods for the following indications:
* Helps relieve nervous tension, stress and mild anxiety.
* Relief of insomnia.
* Relief of sleeplessness.
Although Sleep was formulated with menopausal women in mind, it can be used by women and men of all ages who are experiencing difficulty getting to sleep and staying asleep.
| | |
| --- | --- |
| Catalogue Code | 5351 |
| Brand | Remifemin |
| Script Required? | No |
Directions
Take 2 Tablets half an hour to an hour before you go to bed.
In extreme cases of restlessness take 2 Tablets, 2 to 3 times per day
Related Products