Zostrix HP cream ( capsaicin 0.075% ) 45g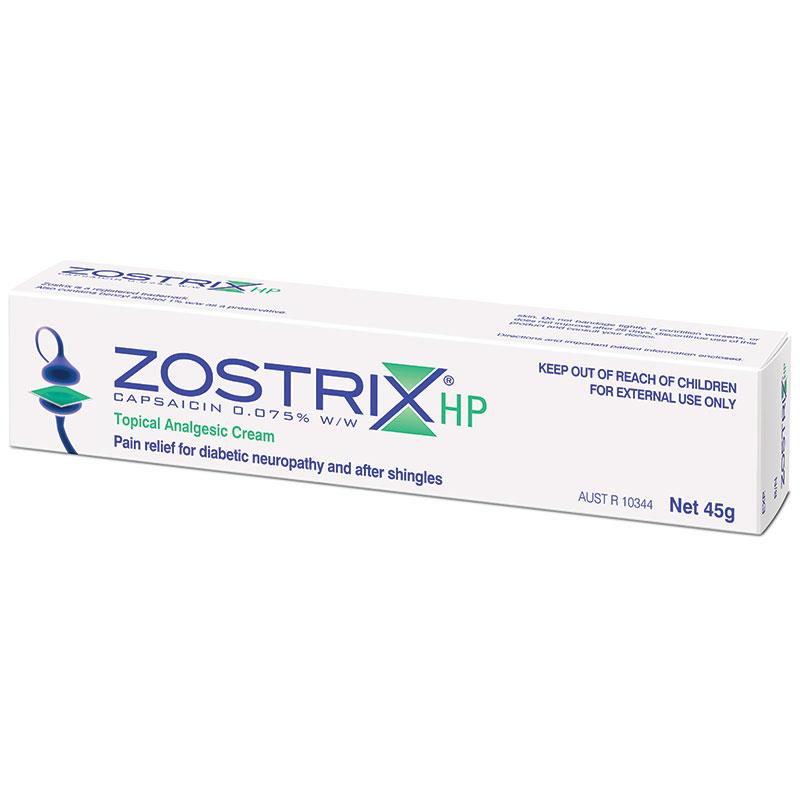 Zostrix HP cream ( capsaicin 0.075% ) 45g
RRP $34.99
$29.99
---
DESCRIPTION
Zostrix is a topical analgesic cream made from purified capsaicin, a natural extract from chili peppers. Capsaicin is believed to act on a substance in the body which is involved in transmission of pain impulses, known as Substance P.
It is believed that regular application of capsaicin (Zostrix) to the affected area will in time reduce the amount of Substance P in nearby nerve endings. With less of Substance P present, pain may be less intense and in some cases there may be a cessation of pain
For the treatment of medically diagnosed painful diabetic neuropathy or postherpetic neuralgia(pain following shingles).
| | |
| --- | --- |
| Catalogue Code | 5528 |
| Script Required? | No |
Ingredients
Capsaicin 0.075%