Bepanthen Ointment 30g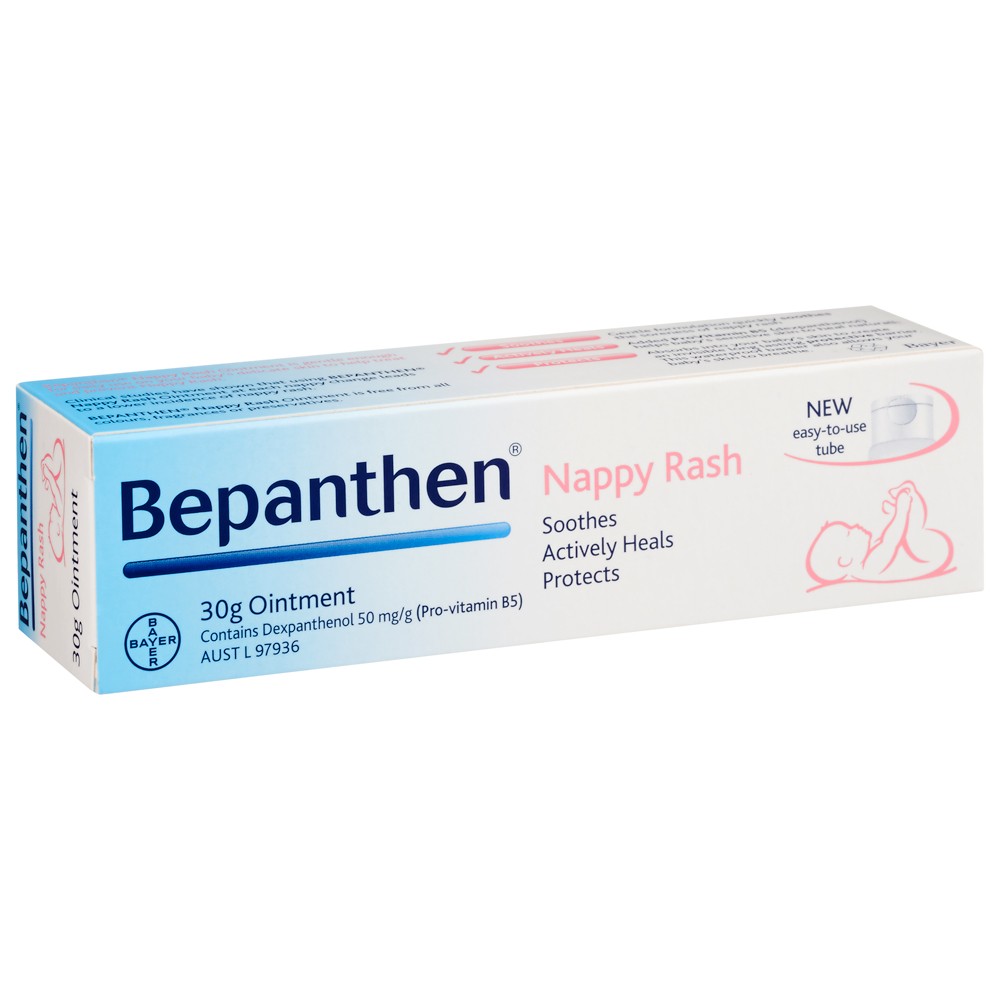 Bepanthen Ointment 30g
RRP $6.95
$4.99
---
DESCRIPTION
Bepanthen Ointment has a dual action benefit, helping you to both protect against nappy rash and aid the natural healing of your baby''s delicate skin. When applied at every nappy change Bepanthen Ointment forms a long-lasting barrier, helping to protect against the irritants that can cause nappy rash.

Clinical studies have shown that using Bepanthen Ointment at every nappy change leads to a lower incidence of nappy rash.
If your baby has nappy rash Bepanthen ointment''s gentle formulation quickly soothes the soreness and aids natural skin healing. Bepanthen Ointment is free from all colours, fragrances and preservatives and is gentle enough to use at every nappy change, even on sensitive skin.
| | |
| --- | --- |
| Catalogue Code | 1459 |
| Brand | Bepanthen |
| Manufacturer | Roche |
| Script Required? | No |
Related Products