Blackmores Lyp-Sine Tablets x 30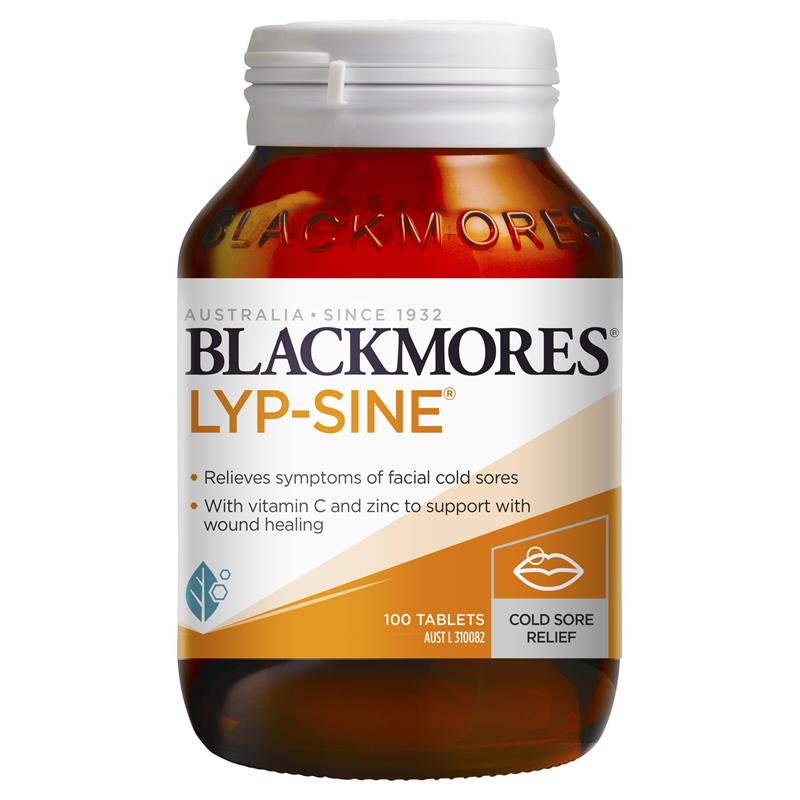 Blackmores Lyp-Sine Tablets x 30
RRP $13.88
$10.88
---
DESCRIPTION
The temporary relief of the symptoms of cold sores. Contains the amino acid lysine hydrochloride with the synergistic nutrients zinc and vitamin C.

AUST L 229967
| | |
| --- | --- |
| Catalogue Code | 150 |
| Brand | Blackmores |
| Manufacturer | Blackmores |
| Script Required? | No |
Directions
Adults - Dose for risk reduction: One to two tablets per day.
Dose for management of outbreak: Two tablets, two times per day.
Children (from 6 years to 12 years) - Take one tablet daily between meals, or as professionally prescribed.
Children (under 6 years) - As professionally prescribed



Warnings
If symptoms persist, see your healthcare professional.
Contains zinc, which may be dangerous if taken in large amounts or for a long period of time.
Consult your healthcare professional before use if you have had renal calculi (kidney stones). Ascorbic acid may increase the risk of recurrence of calcium oxalate calculi.
Always read the label. Use only as directed.
If taking tetracycline or quinolone antibiotics separate doses by at least 2 hours. Zinc may decrease the absorption and efficacy of these medications.
Related Products