Coloxyl with Senna Tablets 30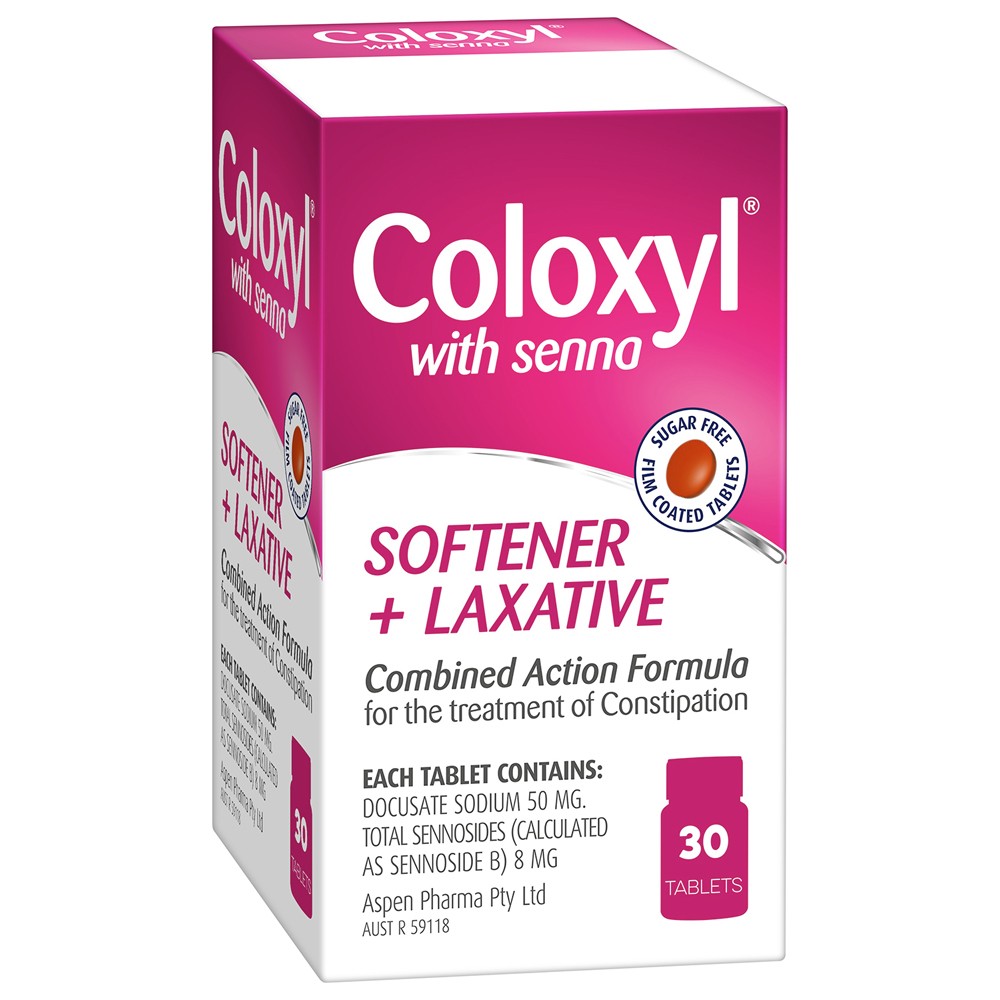 Coloxyl with Senna Tablets 30
RRP $5.45
---
DESCRIPTION
Used to treat constipation of many types, including:
Mild constipation (short-term relief).
Constipation of pregnancy
Severe constipation (to soften the impacted faeces).
Can be used to prevent constipation or straining in patients with:
Haemorrhoids, hernias , fissures or perianal abscess
Vaginal wounds from childbirth, recent heart attack.
The two components of Coloxyl with Senna work differently:
Coloxyl (docusate sodium) causes more water to move from the body into the colon, softening the stool.
Senna works by causing bowel muscles to become more active, thereby helping evacuate the stools. Common side effects of Coloxyl with Senna:- Abdominal discomfort (e.g: cramps or colic).- Flatulence
An increase in water and Fibre intake is advisable for a normal function of bowels.
| | |
| --- | --- |
| Catalogue Code | 1123 |
| Brand | Coloxyl |
| Script Required? | No |
Directions
Adult take 1-2 tablets at night
Increase up to 4 tablets if required