Compeed Cold Sore Patches x 15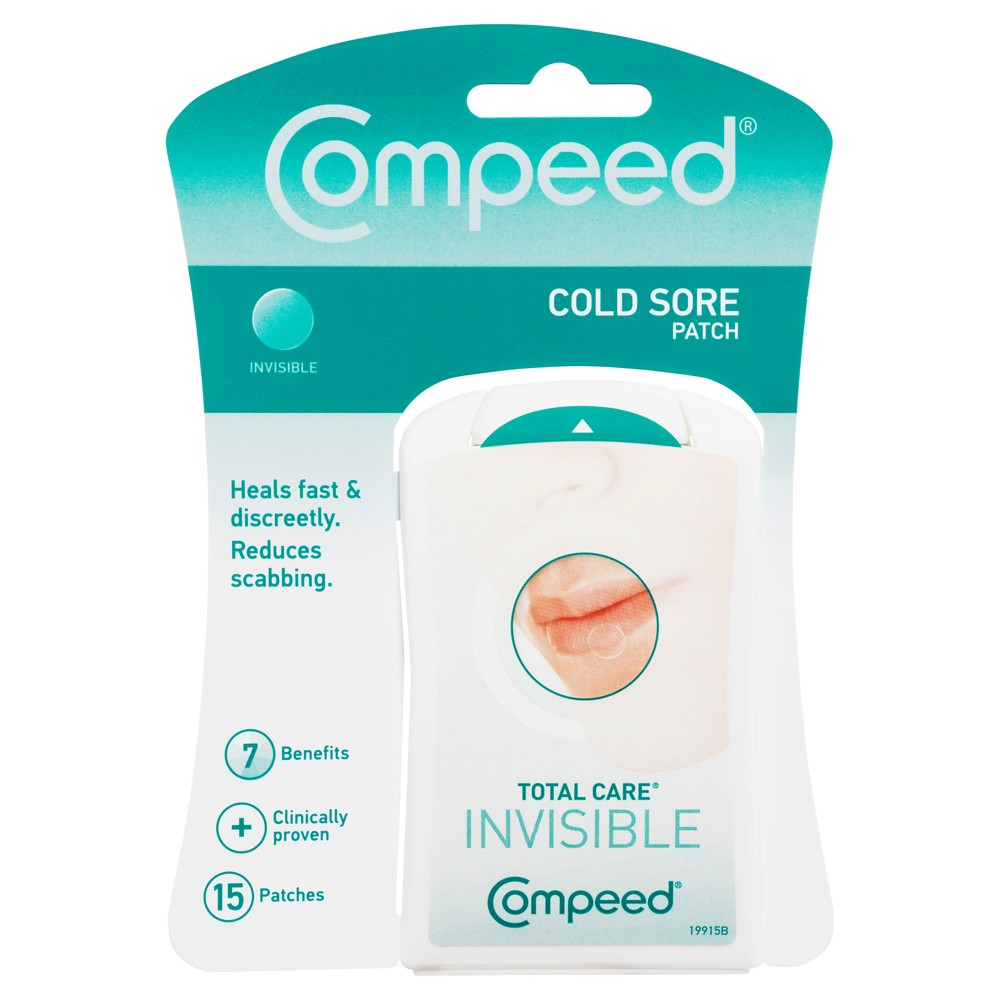 Compeed Cold Sore Patches x 15
RRP $16.95
$13.99
---
DESCRIPTION
Compeeds Invisible cold sore patches:
* Heals Fast
* Instanlty Hides
* Relieves Pain
* Reduces tingling, itching and burning
* Reduces the blistering and helps prevent scabbing or crusting
* Reduces risk of contamination from the wound
Work great !
| | |
| --- | --- |
| Catalogue Code | 5030 |
| Script Required? | No |
Directions
Wash your hands. Ensure your skin is clean and dry. Do not use in combination with cream, as the patch may no longer stick to the wound and thus will not provide full treatment benefits.
2. Remove the arrowed applicator from the wrapper and hold one end in each hand.
3. Gently pull one end away in the direction of the arrows, exposing half of the patch. Take care not to touch the adhesive side of the patch
4. Gently press the half-exposed part of the patch onto the cold sore and hold in place.
5. Hold top side of applicator and slowly peel away downwards, ensuring the patch remains in place and is smoothed to the lip.