Complete Multi Purpose Solution Easy Rub 240mL x 2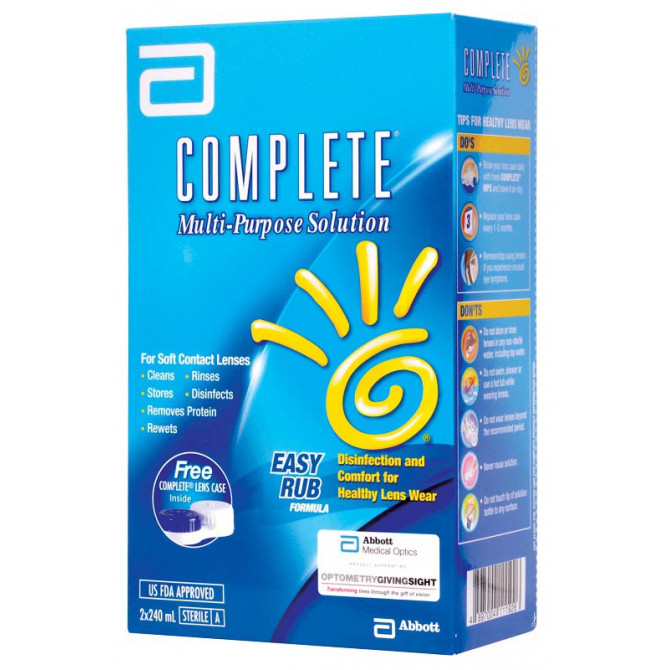 Complete Multi Purpose Solution Easy Rub 240mL x 2
RRP $17.95
$15.00
---
DESCRIPTION
Are you looking for an MPS that helps you maintain clean and comfortable contact lenses? COMPLETE Multi-Purpose Solution Easy Rub Formula brings you disinfection and comfort.
Disinfection
With its unique Easy Rub Formula, COMPLETE MPS promotes disinfection by removing and killing a broad range of bacteria and microorganisms on your lenses to help protect your eyes against infection. COMPLETE MPS Easy Rub Formula removes protein and debris to thoroughly clean your lenses.
Comfort
COMPLETE MPS Easy Rub Formula contains Poloxamer 237, an effective cleaner that is also gentle on the eyes. With 4 beneficial electrolytes, COMPLETE MPS Easy Rub formula helps promote a healthy lens wearing experience.
| | |
| --- | --- |
| Catalogue Code | 4440 |
| Brand | Complete |
| Script Required? | No |