Dulcolax Suppositories Adults 10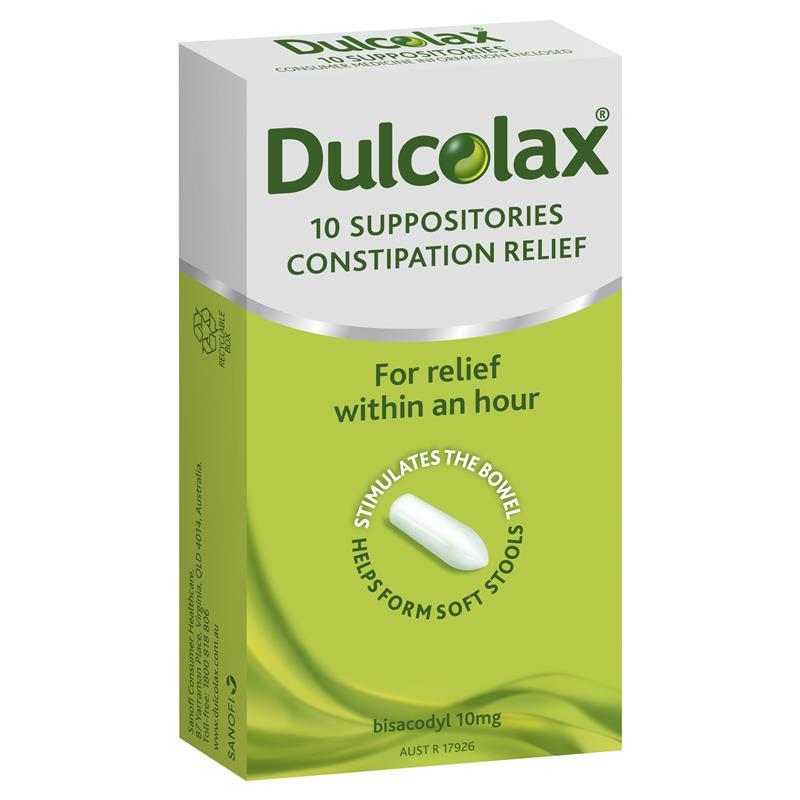 Dulcolax Suppositories Adults 10
RRP $7.95
$5.88
---
DESCRIPTION
Dulcolax relieves constipation by stimulating the bowel muscles through a series of natural pulsed motions called peristalsis.
By accumulating water into the intestines resulting in the softening of its contents. These two features encourage natural bowel movements.
Dulcolax Suppositories, containing Bisacodyl, take effect directly in the rectum and provide more immediate relief within 15-60 minutes.

Unlike many other drugs, only very small amounts of Bisacodyl (Dulcolax Tablets & Suppositories) and Sodium Picosulfate (Dulcolax SP Drops) enters the blood stream and therefore have very few side effects. Both ingredients are well tolerated.
| | |
| --- | --- |
| Catalogue Code | 1118 |
| Brand | Dulcolax |
| Script Required? | No |
Directions
Adult and children over 10 years 1 suppository inserted into the rectum.
Children under 10 should only be under medical advice.
Warnings
Not to be swallowed
General Information
For more info go to the manufacturers web site www.durolax.com.au