Dulcolax 5mg Tablets 50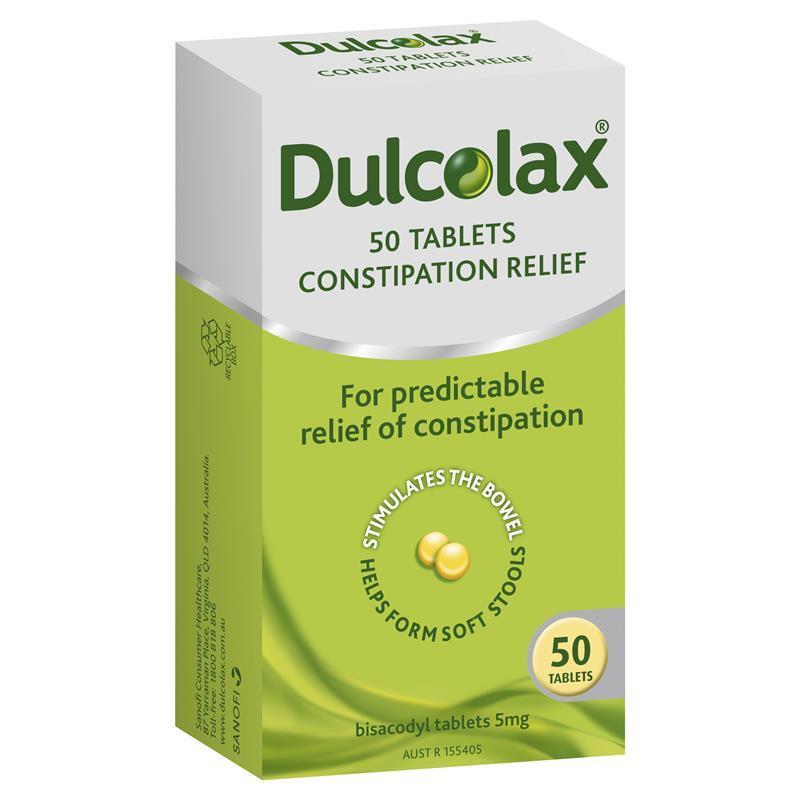 Dulcolax 5mg Tablets 50
RRP $9.95
$7.88
---
DESCRIPTION
Dulcolax relieves constipation by stimulating the bowel muscles through a series of natural pulsed motions called peristalsis.
By accumulating water into the intestines resulting in the softening of its contents. These two features encourage natural bowel movements.
Dulcolax Tablets, containing Bisacodyl, work within 6-12 hours so that when taken at night Dulcolax Tablets provide relief the next morning.

Dulcolax Tablets are designed with a special comfort coating which works in such a way that the active ingredient is transported unchanged through the stomach and small intestine. It is resistant to gastric acid and intestinal fluid in the small intestine. Unlike many other drugs, only very small amounts of Bisacodyl ( Tablets, Suppositories) and Sodium Picosulfate (Dulcolax SP Drops) enters the blood stream and therefore have very few side effects. Both ingredients are well tolerated.
| | |
| --- | --- |
| Catalogue Code | 1115 |
| Brand | Dulcolax |
| Script Required? | No |
Directions
Adults 1-2 tablets at night
Children aged 4-10 1 tablet at night
Warnings
Prolonged use of laxatives is undersirable and may lead to dependence.
General Information
www.durolax.com.au