Hirudoid Cream 40g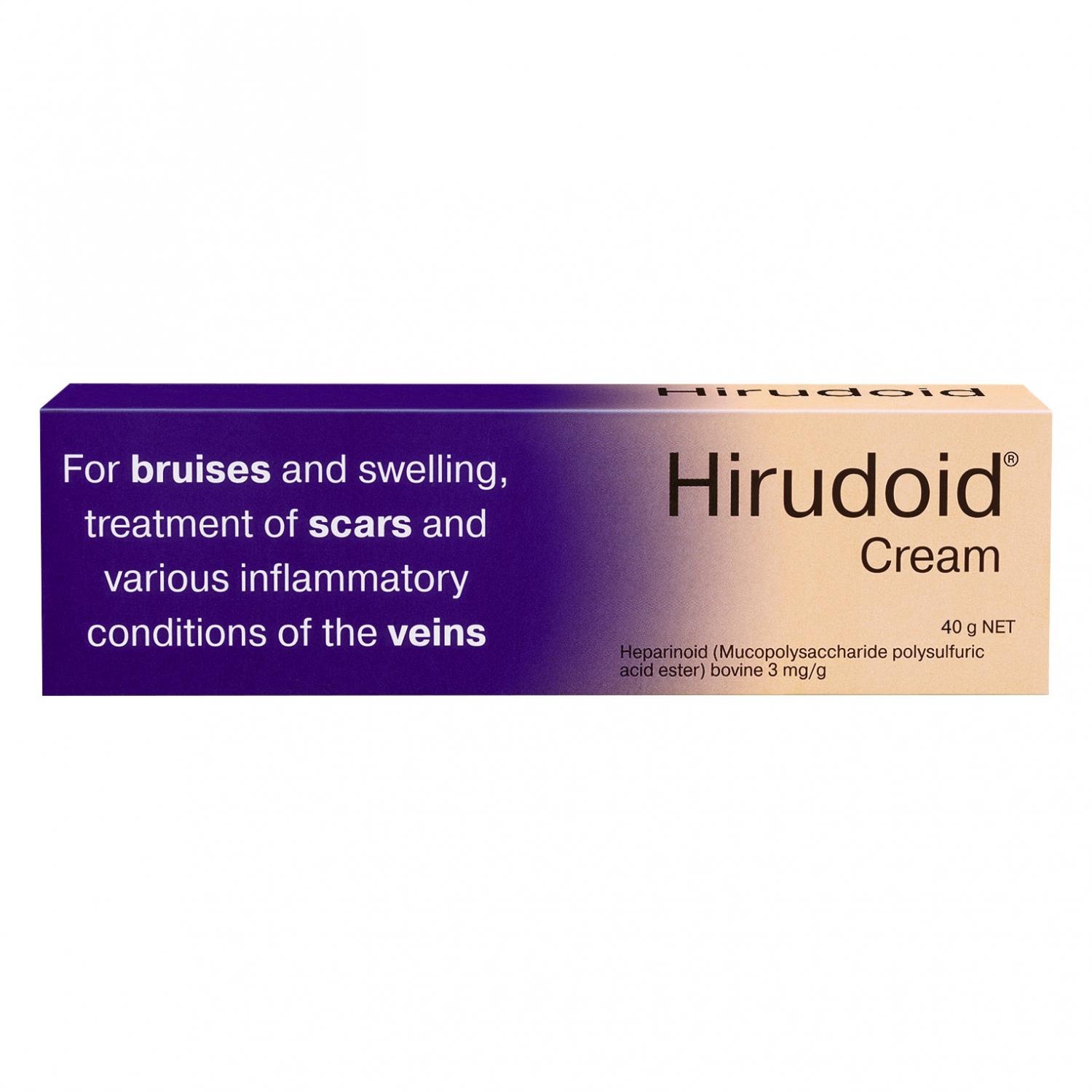 Hirudoid Cream 40g
RRP $24.95
$20.88
---
DESCRIPTION
Hirudoid dissolves bruises up to 50% faster!
It''s a fact that women bruise more easily than men. Plastic surgeons are aware of the excellent results achieved with Hirudoid in bruising and swelling and recommend it for their patients after surgery.
Studies have proven that Hirudoid can reduce the healing time of a bruise by up to 50% and is also effective for treating the swelling. Reduces the healing time of sprains

Hirudoid increases the blood flow by dilating the peripheral blood vessels. This promotes speedier absorption of fluid from the tissues. In one study, 83% of patients who used Hirudoid were fully mobile within one week.

Active ingredient of Hirudoid is mucopolysaccharide and the MPS in Hirudoid is similar to the body''s naturally occurring mucopolysaccharides. The healing tendency of the skin relies on the presence of MPS in the tissue. The effectiveness of any skin cream depends on its absorption, and scientific studies have shown that the MPS in Hirudoid penetrates the skin and is able to reach the dermal layers in effective concentrations.
| | |
| --- | --- |
| Catalogue Code | 1751 |
| Brand | Hirudoid |
| Script Required? | No |
Ingredients
Heparinoid
Warnings
Keep the cream away from the eyes and do not apply to bleeding areas or open sores. If unexpected bleeding should occur, consult your doctor.