MooGoo Natural Cream Conditioner 500mL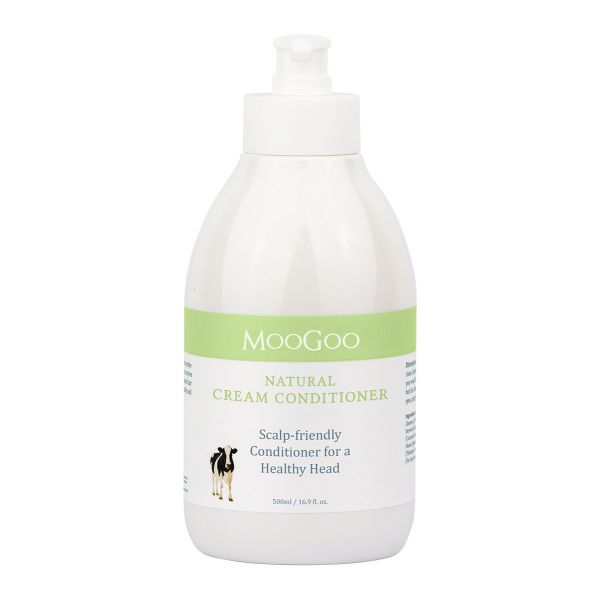 MooGoo Natural Cream Conditioner 500mL
RRP $17.50
---
DESCRIPTION
MooGoo Natural Cream Conditioner was made to complement MooGoo's Milk Shampoo. While shampoo cleans the hair and scalp, MooGoo recommends to follow it with a natural conditioner that doesn't coat or irritate the scalp.
MooGoo makes a creamy conditioner from natural oils that won't build up on the hair and actually penetrate and hydrate the hair instead of just making it feel nice for a while. Using natural ingredients is not only better for your hair and scalp, it's also much better for the environment.
MooGoo has sourced a phthalate-free fragrant oil so you can have beautiful smelling hair without the sensitivity. It's also super popular with you ladies with curly hair to help keep them under control. Some even use it to wash their hair instead of shampoo.
A natural, gentle conditioner that looks after your hair and your scalp

Made with natural oils like Jojoba and Olive Oil to hydrate hair

Free from silicone-based ingredients that can build up and weigh hair down

Milk Protein helps protect hair fibres and revitalizes its natural protective layer

We use a phthalate-free fragrant oil so you can have beautiful smelling hair

Piroctone Olamine helps maintain and control the microflora of the scalp
| | |
| --- | --- |
| Brand | MooGoo |
| Script Required? | No |
Ingredients
A natural, gentle conditioner that looks after your hair and your scalp

Made with natural oils like Jojoba and Olive Oil to hydrate hair

Free from silicone-based ingredients that can build up and weigh hair down

Milk Protein helps protect hair fibres and revitalizes its natural protective layer

We use a phthalate-free fragrant oil so you can have beautiful smelling hair

Piroctone Olamine helps maintain and control the microflora of the scalp