Omron Forehead Thermometer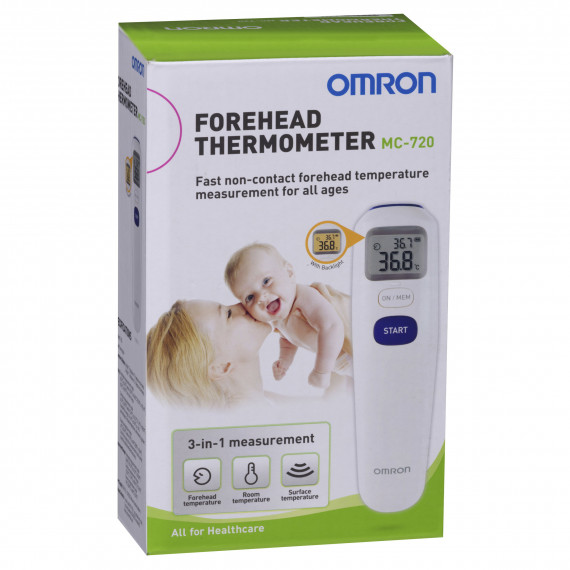 Omron Forehead Thermometer
RRP $94.99
$78.99
---
DESCRIPTION
Provides non-contact forehead temperature measurement suitable for all ages, including infants and young children.
Product Features:
Selectable °C / °F
Backlight (provides visibility in the dark)
Silent Mode
25 Memories
Energy-saving Automatic Power Off
3-in-1 Measurement
Gentle and Easy to Use
The Forehead Thermometer is non-intrusive. A measurement can be taken even while the child is sleeping. It offers a more comfortable temperature measurement especially for young children.
Hold the unit with the probe lens 1 to 3cm away from the centre of the forehead.
Simply press the START button and measurement is complete in 1 second.
*If you are wanting to claim a rebate on this product, please contact your Health Insurance Company prior to purchasing to see if online purchases are eligible, as we are not a Healthcare Provider.
Note:
With 2 Years Warranty
| | |
| --- | --- |
| Brand | OMRON |
| Script Required? | No |