Rectogesic Cleansing Wipes x 25 Alcohol Free Wipes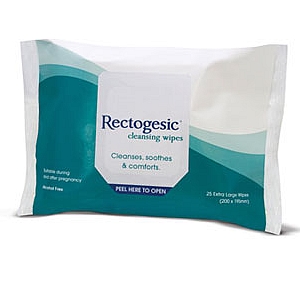 Rectogesic Cleansing Wipes x 25 Alcohol Free Wipes
RRP $7.99
$6.55
---
DESCRIPTION
Rectogesic cleansing wipes
* Cleanses, soothes and comforts.
* Suitable dring and after pregnancy.
* Alcohol free.
Rectogesic wipes help to cleanse and soothe the delicate rectal area. Rectogesic wipes can be used as a substitute for toilet tissue after bowel movement or as a moist compress by folding the wipe and placing in contact with rectal area.
| | |
| --- | --- |
| Catalogue Code | 6070 |
| Brand | Rectogesic |
| Script Required? | No |