Senokot Tablets 20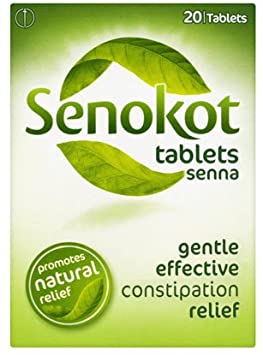 Senokot Tablets 20
RRP $3.15
---
DESCRIPTION
When you''re constipated, undigested waste builds up - waste you may be carrying around with you for several days. It may seem easier to wait for it to go away, but, suffering long periods without passing a bowel movement can cause your bowel wall to stretch and the muscles to work less efficiently. And some people have reported feeling irritable and sluggish. Changing your diet is a great idea, but life just isn''t always that simple. Senokot tablets contain Senna, a natural plant extract which works by stimulating the muscles in the bowel in a similar way to figs and prunes. Helping to bring gentle, predictable relief, Senokot works with your body, leaving you feeling much fresher and brighter again.
Sometimes your digestive system can do with a helping hand to get back to normal. A gentle constipation remedy like Senokot can help to restore your digestive system to its normal self.
Your digestive system needs about 18g of fibre every day to help maintain regularity and help keep you healthy on the inside. However, modern lifestyles do not always make it easy to eat the recommended daily amount. In cases such as these, Fibre is a simple way to help maintain regularity.
| | |
| --- | --- |
| Catalogue Code | 1869 |
| Brand | Senokot |
| Manufacturer | Reckitt & Colman |
| Script Required? | No |
Directions
Adults and children over 12: 2-4 tablets daily. Do not exceed 4 tablets a day