Skin Basics Aqueous Lotion 500mL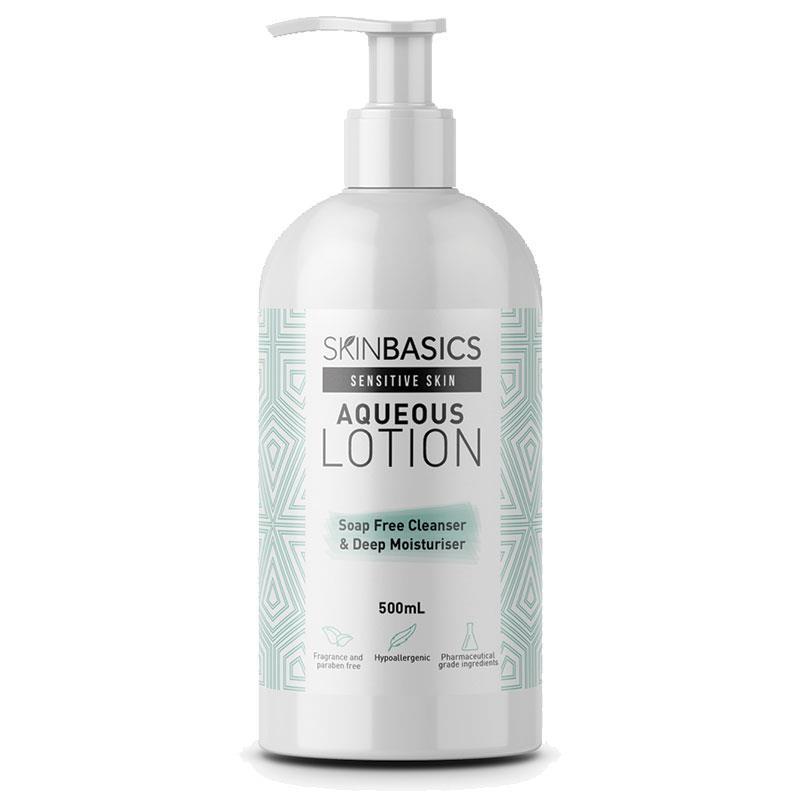 Skin Basics Aqueous Lotion 500mL
RRP $11.95
Out of Stock
Please enter your email address below to be notified when this product is back in stock
---
DESCRIPTION
Skin basics Aqueous Lotion is made to a dermatological standard and is both a soap substitute and moisturiser for very dry or senstive skin.
Non-greasy, fast absorbing
Leaves the skin feeling silky smooth
Suitable for people with sensitive skin due to dermatitis, scaly skin, eczema and sun damaged skin.

Gently cleanses and moisturises
| | |
| --- | --- |
| Catalogue Code | 5976 |
| Brand | Skin Basics |
| Script Required? | No |
Directions
Cleansing: Liberally apply lotion and gently massage in a circular motion. Washing off with water.
Moisturising: Liberally apply lotion to dry or affected areas and massage lightly. Reapply several times a day.
Ingredients
Purified Water, Paraffin Soft white, Paraffin Liquid, Emulsifying Wax-anionic, Phenoxyethanol