Telfast 180mg Tablets x 30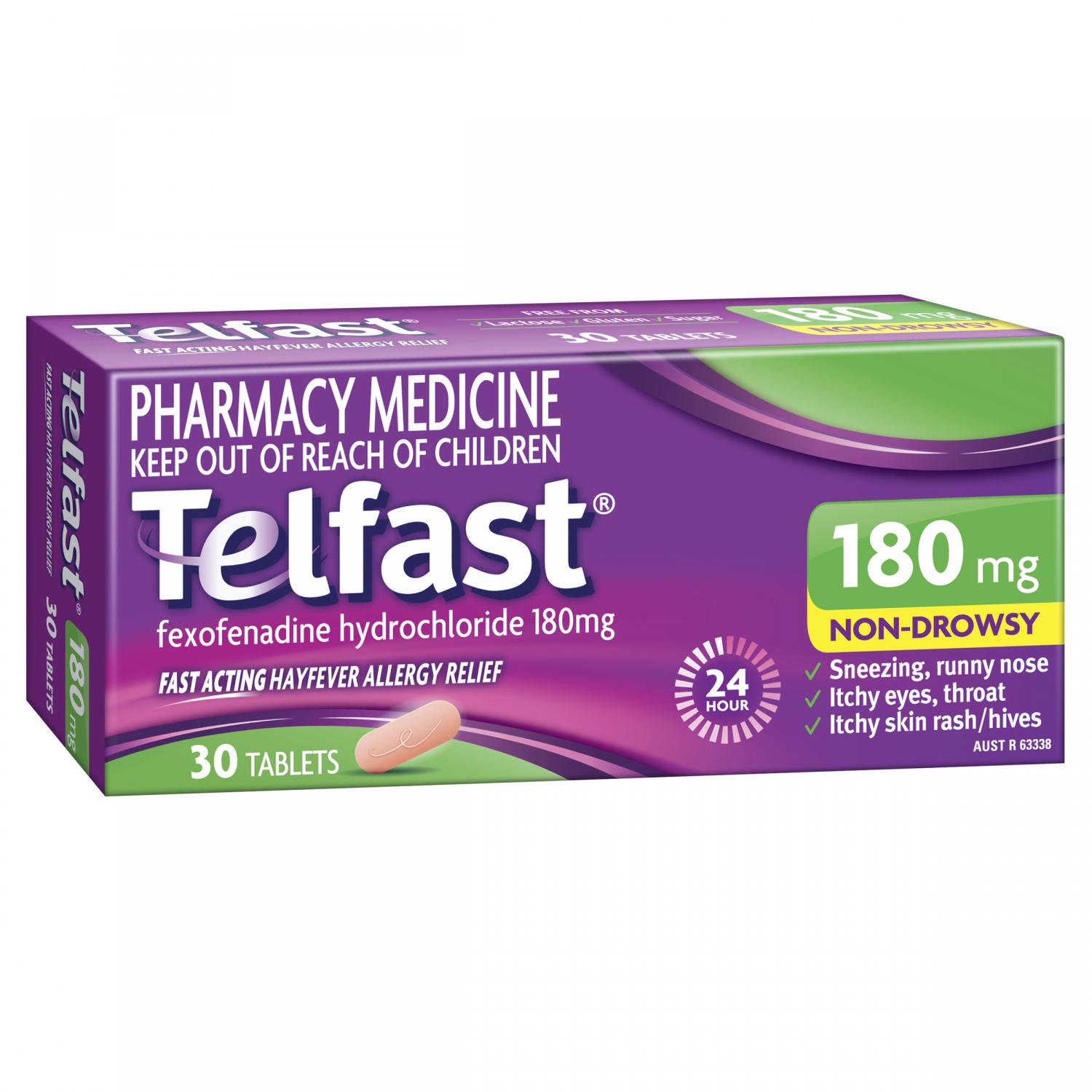 Telfast 180mg Tablets x 30
RRP $28.95
$19.50
---
DESCRIPTION
Telfast 180mg is used to relieve the symptoms of hayfever (seasonal allergic rhinitis) such as:
Sneezing
Itchy, watery or red eyes
Itchy, blocked or runny nose.
It works by blocking the action of histamine which causes these unwanted effects. Telfast is a non-sedating antihistamine which means it does not make you drowsy or slow down your reactions.
| | |
| --- | --- |
| Catalogue Code | 16 |
| Brand | Telfast |
| Manufacturer | Sanofi |
| Script Required? | No |
Directions
Adults: Take One tablet daily
Ingredients
Each tablet contains: Fexofenadine hydrochloride 180mg
DOES NOT CONTAIN: Sugar, Gluten, Lactose
Warnings
Always read the label. Do not use in children under 12 years of age. Follow the directions for use. If symptoms persist, talk to your health professional.
Related Products