Zovirax Cold Sore Cream Tube 2g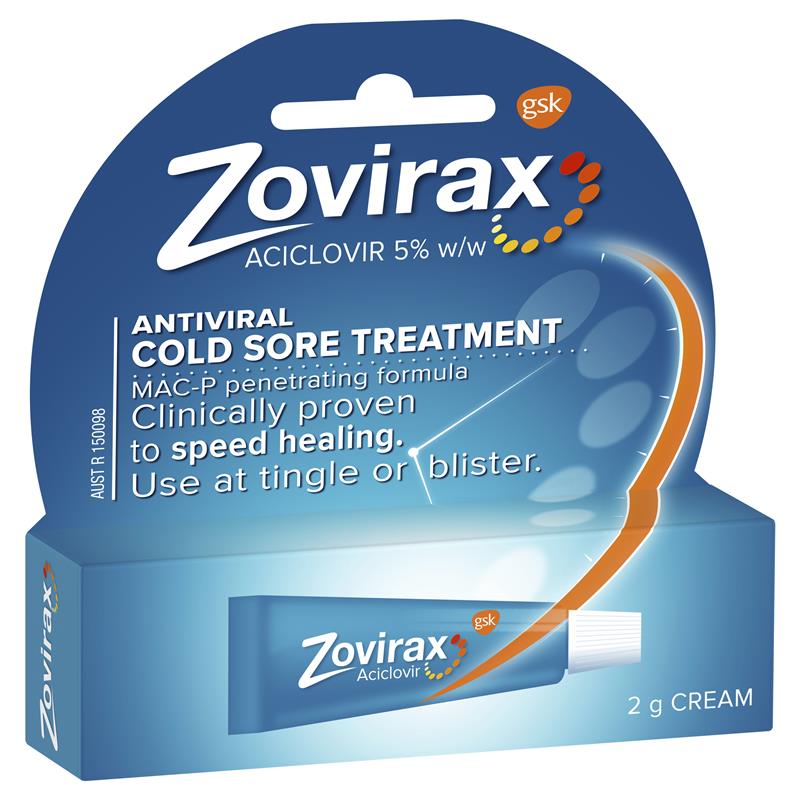 Zovirax Cold Sore Cream Tube 2g
RRP $18.95
$15.88
---
DESCRIPTION
Zovirax Cold Sore Cream contains the antiviral agent aciclovir. It also contains the patented MAC-P carrier which helps to carry aciclovir to the site of the cold sore.
When used at tingle stage Zovirax Cold Sore cream can stop the virus multiplication to speed healing and get rid of cold sores.
You can stop cold sores before they start. Zovirax Cold Sore Cream can help to prevent a cold sore appearing if used at the tingle stage (this is when you feel a tingling, burning or itching sensation). In most cases a tingle means the cold sore is at the early stages. It''s important to use Zovirax Cold Sore Cream straight away as this stage may only last 24 hours.
| | |
| --- | --- |
| Catalogue Code | 739 |
| Brand | Zovirax |
| Manufacturer | Glaxo |
| Script Required? | No |
Ingredients
Active ingredient: Aciclovir 5% w/w/cream